After COVID, automobile companies are set to redesign their supply chains.
Ritika Arora Bhola in conversation with Mr. Sushil Rathi, Chief Operating Officer at Mahindra Logistics.
Domestic 3PL major Mahindra Logistics has strong presence in two distinct business segments – Supply Chain Management and Enterprise Mobility Solutions. From offering supply chain expertise to diverse industry verticals such as Automotive, Engineering, Consumer Goods, Pharmaceuticals, Telecommunications and E-commerce, and Enterprise Mobility expertise to IT, lTeS, Manufacturing, Consulting Businesses, Banking, Financial Services and Insurance. The logistics company has a diverse portfolio to offer to its customers. SUSHIL RATHI, CHIEF OPERATING OFFICER. MAHINDRA LOGITICS in an exclusive conversation with Ritika Arora Bhola. talks about the biggest challenges that have emerged for the industry during the lockdown. and primary mistakes that OEMS and suppliers are still making in management of their supply chains.
When the COVID-19 pandemic brought the global auto industry to a standstill - what were the biggest challenges that emerged for the industry?
COVID-19 pandemic disrupted global supply chain like never before. Due to restrictions in international movements and domestic lock-downs our customers plan also went haywire. The most important aspect for us was to look for window of opportunity to make sure that our customer's stuck shipments are moved. We devised our strategy according to the changed situations and offered solutions that were best suited to the customers' requirements. During first round of lockdown, our focus was to ensure safety of goods and drivers who were stranded at various places.
Later government allowed movement of essential commodities which required us to ramp up our warehousing as well as trucking capacities. As the factories started production, we had to ensure availability of manpower and drivers to meet the gradually increasing demand. There were safety concerns and we had to put in place a robust Back to Work plan to win their trust. As we speak now, auto industry is seeing a revival in demand and many sectors specially tractors and cars/SUV have seen a good growth. Although even now industry is facing component shortages due to global sourcing.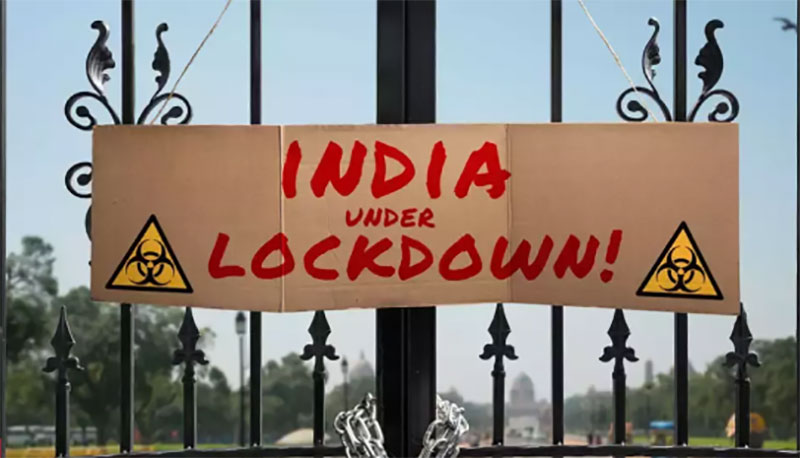 In the over all sense, how was the year 2020 for your company?
The year 2020 has seen us in uncharted waters. The COVID-19 pandemic has resulted in a fundamental shift in the way we work, live and engage. Despite the immense challenges presented by the pandemic and lockdown, the logistics industry has been the lifeline of recovery. Across the industry, thousands of transporters, warehouses, fulfilment centres and employees rallied back to help provide essential services and then accelerate the speed of economic activity. As the nation has opened up, consumption has seen continuing improvement driving growth in various sectors including auto. The pandemic has taught us the importance of resilient supply chains and collaborative efforts towards resource optimisation have become mandate for survival.
In what ways can automobile companies use the learnings derived from the pandemic to enhance their risk management efforts?
We expect that automobile companies will definitely revisit and redesign their supply chains. Some of the changes which will be important to consider will be global sourcing strategy and inventory norms. Today, the Indian auto industry has a large dependence on sourcing from China and we did see that due to disruption in supply chain caused by pandemic, companies faced severe shortage of various components specially electronics of vehicles which led to production losses. In long-term, they will have to relook at their global sourcing strategy to de-risk such situations. Another important aspect is inventory norms. Majority of the companies work on the principle of just in time supply of components and keep very thin inventory at plants. During pandemic when availability of transport became a problem as well as suppliers had labour issues then a lot of companies had to airlift components at a much higher cost to run their assembly lines. It is advisable that companies should redesign their whole supply chain including inventory norms basis the new ground reality.
What are the right skill sets for the auto supply chain professional of the future to evolve alongside technology interventions?
It will be very difficult for any auto supply chain professional to manage such fluctuations in demand and supply if they do not look at supply chain as a whole. Ide-ally they must move from managing different pieces to managing it holistically. Cost optimisation and variability management can be further given boost with adoption of right technology platform which will provide full visibility across the value chain. They should also develop skills to manage their supply chain partners more effectively.
No logistics and shipment plan, however fool-proof, can hope to succeed and meet stakeholders' expectations if the communication across the entire supply chain is not managed seamlessly. Thus, identifying pain points is critical to ensure a smooth chain of delivery. With a tech-enabled and net-worked logistics partner, companies can identify constraints in their supply chains and devise customer-centric solutions.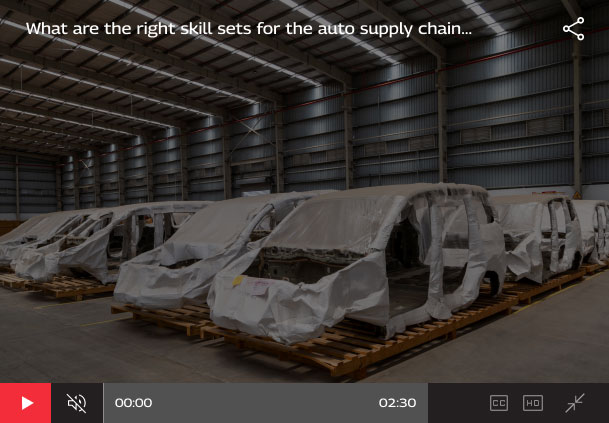 How would you rate your company's transformation of its IT system backbone and legacy infrastructure across procurement, manufacturing, supply chain logistics?
Ever-evolving technology will soon be able to take over logistics industry as we move towards catalysing the digitalisation of supply chain management. Companies like MLL are transforming the face of supply chain management by transforming traditional supply chain management activities with the help of AI, ML, IoT among others. Technologies based on AI perform cognitive functions that otherwise only humans are capable of. Such programs can interact with their environment, perceive and weigh up facts, solve problems and even carry out creative tasks. In addition to that, logistics industry is becoming more transparent as customers, suppliers, workers, and communities' access increasingly refined technologies and are using them to create and share information.
How can 3PL companies support auto OEMs in management of its supply chain in the current situation?
Businesses are concerned about how to fulfil their customers' requirements during these uncertain times. There is a strong need to assuage people's concerns about health and well-being, given the COVID-19 fatalities globally. While businesses are putting in place continuity plans to manage immediate challenges and chart a game plan to follow as global trade revives but at the same time they will look to their logistics partners to offer cost-effective solutions for making businesses profitable. Logistics partners will need to play an enabling role in helping them to meet timelines and ensure business continuity. At the same time, OEMs will also need to understand the challenges of their logistics partners and work closely with them to create a win-win situation.
Reimagining the supply chain

Tips for warehouse automation to
maximise output
How to get the most from your
3PL engagement?