Igniting Success with our
Business Associates
Igniting Success with our
Business Associates
Operating on an 'asset-light' business model, we consider fleet owners, fleet aggregators, drivers-cum-owners, warehouse owners and workforce providers for warehousing and in-plant logistics services, as our key Business Associates (BAs). They are an integral part of our supply chain, as the primary support function, and we provide them with a supporting arm to address their expectations. Our Supply Chain BAs include fleet operators / owners and our Mobility BAs include aggregators, fleet owners and driver-cum-owners across the country.
Our Business Associate Life Cycle Management (BA-LCM) process addresses concerns and expectations of our BAs. A dedicated BA Support function is a unique concept, which many of them admit to not having experienced in other companies before.
Digital Empowerment through One Touch Portal:
Digital Empowerment through
One Touch Portal:
One touch portal is a digital platform for our BAs, where their digital journey starts from the onboarding process. With the Bill Hub module, they can now upload the bills and check the status online. RFP through online mode has made the process faster and more transparent. Our vendors who are Android mobile users can download the app from the Google Play Store. The application handles everything – from onboarding to SAP code generation, bill submissions, payment status, amongst others.
Supply Chain
Supply chain BAs are generally fleet operators/owners across the country.
Mobility
Business associates here are essentially aggregators, fleet owners and driver-cum-owners.
Pinnacle Awards
BA Development Programme
Coffee with MD
Chai Pe Charcha
Aadhya
Helpdesk
BA Employee Training
Pratibimb
Bandhan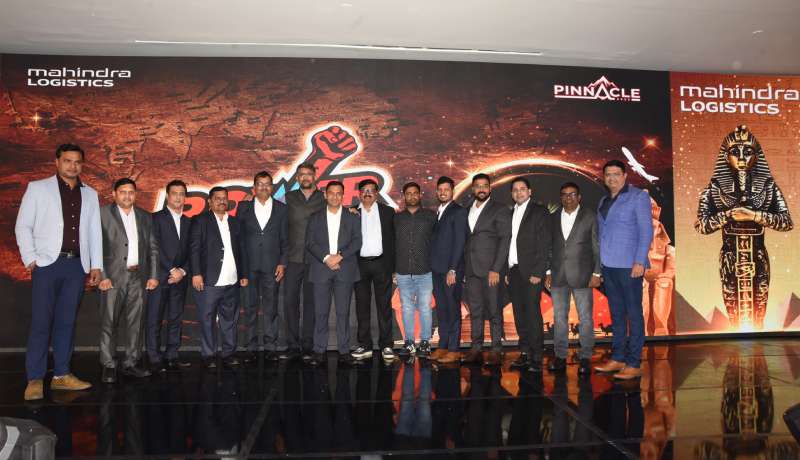 We actively collaborate with our Business Associates, nurturing strong and enduring relationships. As a testament to our appreciation, we orchestrate an annual awards ceremony that serves as a grand platform to honour and pay tribute to our remarkable business associates who have excelled across a multitude of categories. Through our unwavering commitment to collaboration, we continue to foster a network of flourishing partnerships that drive innovation and mutual growth.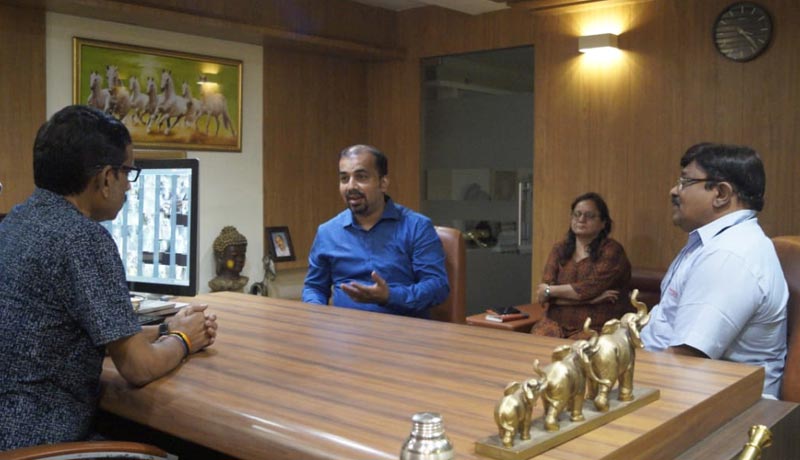 We conduct various development programmes for our business associates to assist them in new business opportunities and to provide them with valuable tools, resources, and training to enhance their skills and capabilities, leading to improved business outcomes. These programmes include improving billing efficiency, enhancing safety training for drivers, facilitating performance reviews with users, implementing rewards and recognitions, and promoting sustainability initiatives, among other initiatives. These programmes help to foster a culture of continuous learning, professional growth, resulting in improved business performance, customer satisfaction, and overall success.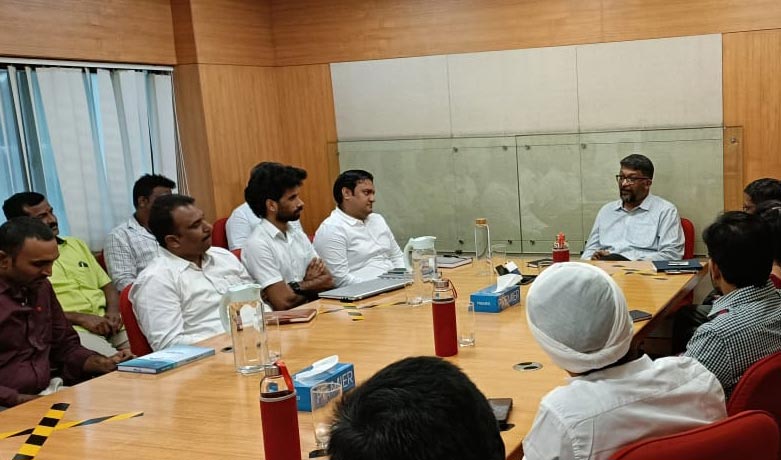 As part of our company's commitment to recognising and promoting excellence, our MD & CEO personally engages with the top-performing Business Associates (BAs). These interactions serve as a platform for BAs to share their insights, experiences, and perspectives on various aspects of the business, including new business opportunities, market trends, challenges, and potential solutions. They also get our leadership's expertise and guidance, gain valuable insights into the company's vision and strategies, and align their efforts towards achieving mutual business goals. The MD & CEO also use these meetings to acknowledge and appreciate the outstanding performance of BAs, providing them with recognition and motivation to continue their efforts in driving business success.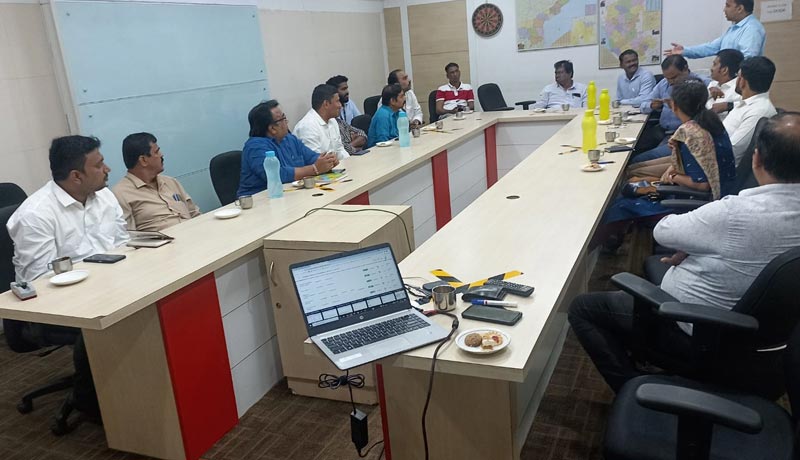 Chai Pe Charcha is a unique Meet & Greet Open Forum that aims to recognise the efforts of business associates at the local level. It is a casual yet meaningful gathering over a cup of chai (tea) with the respective heads of our operating sites pan India, wherein individuals come together to engage in open discussions and conversations. It fosters a positive relationship between business associates and our employees, creating a conducive environment for networking and collaboration, which can lead to potential business opportunities.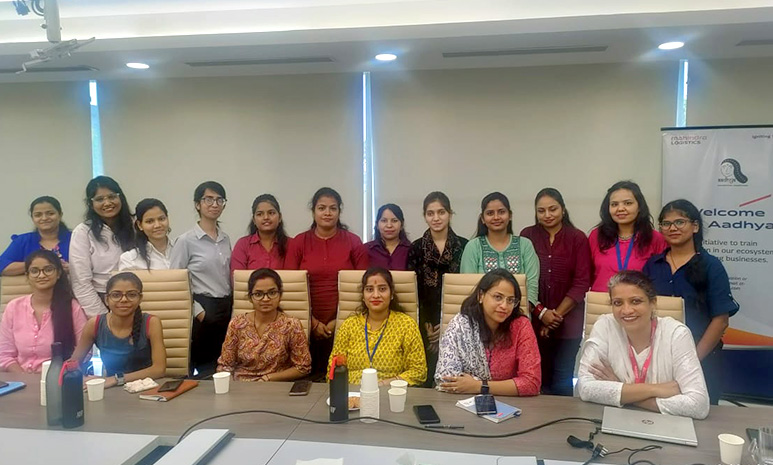 Aadhya, the women-only training programme for wives, daughters, and other female employees of our business associates not only empowers women by equipping them with relevant skills but also serves as a strategic tool for our business associates to tap into this talent pool and foster mutual growth. The programme focuses on capability development across multiple dimensions, including functional skills, industry awareness, and soft skills. These skills enhance their professional capabilities, boost their self-confidence and enable them to take on leadership roles, both within their organisations and in their personal lives.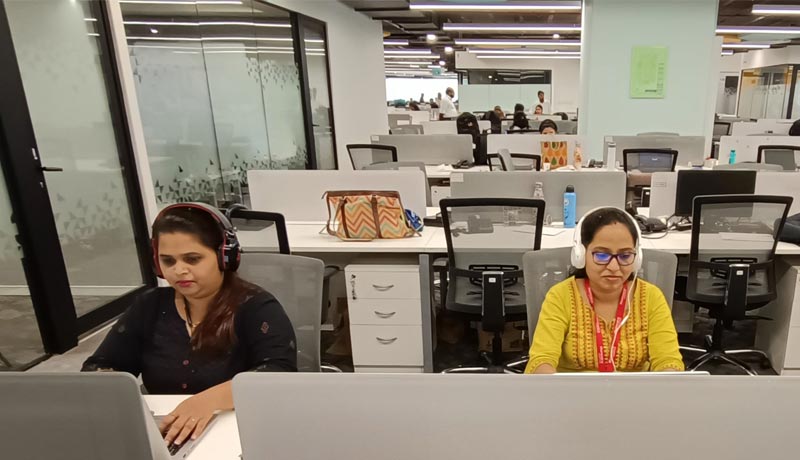 Having a dedicated helpdesk for business associates (BAs) to address their issues regarding commercial, operational, and other matters is our proactive approach to providing support and assistance. The use of a designated email address, basupport@mahindra.com, creates a convenient and accessible channel for BAs to reach out for query resolution. The helpdesk team can also ensure timely communication with BAs, keeping them informed about the progress of their queries. Regular updates, through email or other means of communication, can provide BAs with visibility into the status of their issues and reassure them that their concerns are being addressed in a timely manner. The helpdesk can also serve as a valuable feedback loop for the organisation. The insights gained from addressing BAs' issues can be used to identify patterns or trends and inform process improvements or policy changes. Feedback from BAs can also be used to continually enhance the quality of support and service provided by the helpdesk, ensuring that it meets the evolving needs of the BAs and the organisation.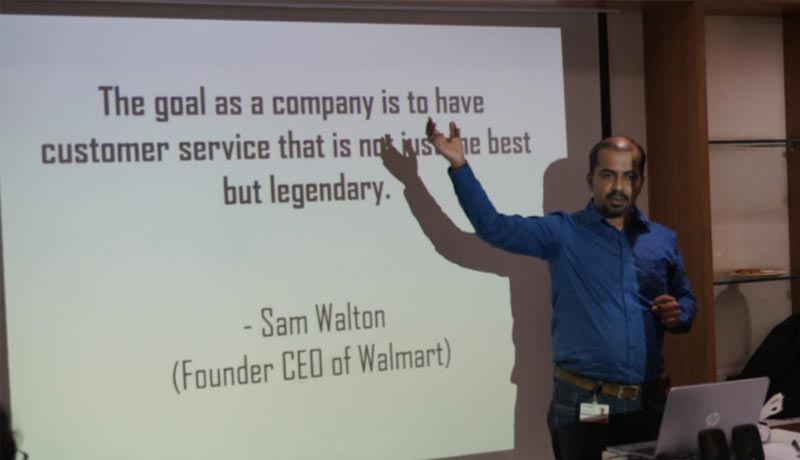 With an aim to provide valuable professional development opportunities for the employees of your BAs, we organise online trainings for them on functional skills as well as soft skills like grooming, email writing, phone etiquette, team management etc. These trainings enhance their skills, knowledge, and professionalism, which can contribute to their overall performance and productivity leading to better customer interactions, increased customer satisfaction, and strengthened business relationships.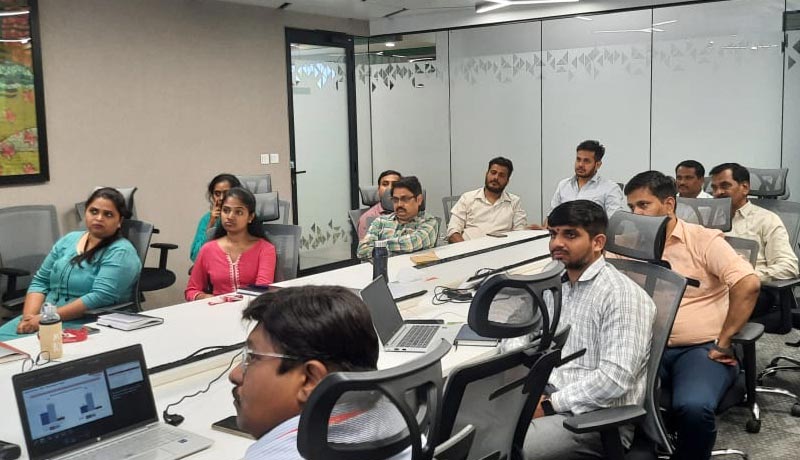 PRATIBIMB is an initiative that focuses on reflecting the Customer Satisfaction Index (CSI) score. The main objective of PRATIBIMB is to actively monitor, analyse, and improve the CSI score to enhance customer satisfaction. PRATIBIMB also emphasises the importance of continuous improvement. It involves regularly monitoring and tracking the CSI score over time to assess the impact of the measures taken and to identify any emerging patterns or trends in customer satisfaction levels. This feedback loop allows for ongoing adjustments and refinements to the strategies and actions aimed at improving the CSI score.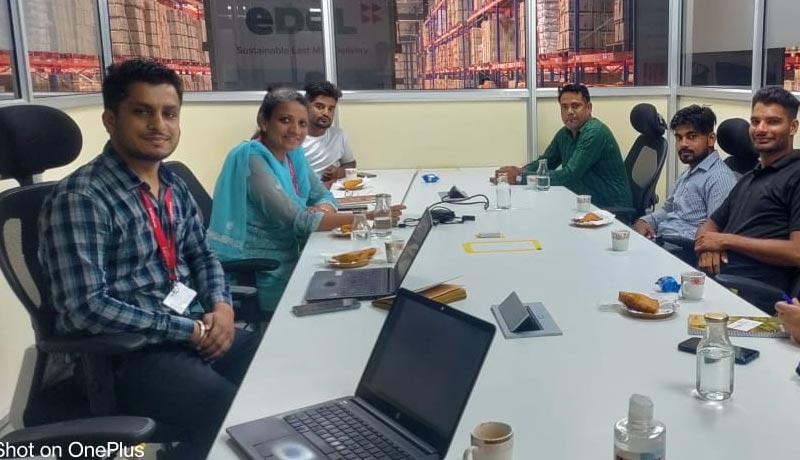 As a facilitator, BA-LCM plays a crucial role in coordinating and orchestrating joint meetings with Business Associates and the respective Commercial and Operations teams to address any unresolved issues. Prior to the joint meeting, the BA-LCM prepares an agenda that outlines the topics to be discussed and shares it with the participants in advance. This allows the participants to come prepared with their inputs and insights, ensuring that the meeting is focussed and productive. During the joint meeting, the BA-LCM acts as a neutral facilitator, guiding the discussions and ensuring that everyone has an opportunity to voice their concerns, opinions, and suggestions.
Stories of
Igniting Success
Transitioning to Electric Vehicles: Paving the Way for a Net-Zero World...
Helped a Leading Fashion Industry Player Meet Crucial Winter Sales Demand in
Supported Government of India in Providing Emergency Vaccine Aid to Friendly Nations..