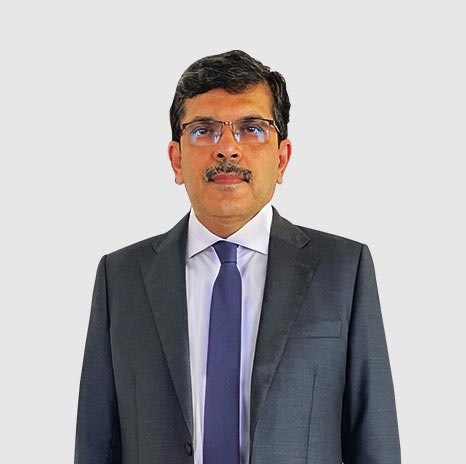 Mr. Ameet P. Hariani has over 35 years of experience advising clients on corporate and commercial law, mergers and acquisitions, real estate and real estate finance transactions. He has represented large organisations in international transactions, arbitrations and prominent litigations.
He was a partner at Ambubhai and Diwanji, Mumbai and Andersen Legal India, Mumbai. He is the Founder and Managing Partner of Hariani & Co. since the year 1991. He has now transitioned to advisory practice as a senior legal counsel, and acting as arbitrator.
He holds a Bachelor of Law degree from Government Law College, Mumbai and Masters in Law degree from the University of Mumbai. He is a Solicitor enrolled with the Bombay Incorporated Law Society and the Law Society of England and Wales. He is also a member of the Law Society of Singapore, the Bar Council of Maharashtra and the Bombay Bar Association.
Mr. Hariani is a speaker at many events; he also writes frequently. He has authored a book on "Real Estate Laws".
Mr. Hariani also holds Independent, NonExecutive Director positions in other listed and unlisted companies. Mr. Hariani is a Trustee, inter alia, of Healing Touch, an organization for assisting children with heath issues.