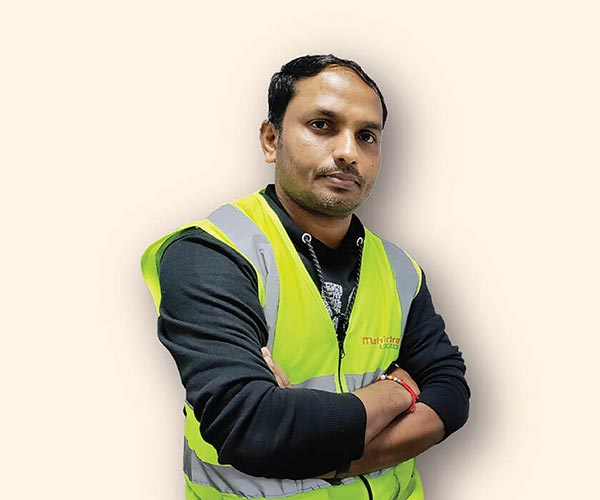 Determined to Achieve. Determined to Lead.
Success is a remarkable feat achieved with days of productive routines. Ensuring that this productivity meets consistency, efficiency and delivery, is where our expertise comes in. At Mahindra Logistics, we take pride in putting the keys into ignition. One example of that is what Satheesh and his team did for a Pharmaceuticals giant in the FMCG segment. Some of the major challenges that Satheesh and his team overcame were distribution centres serving similar territories, warehouses managed by local CFAs, multiple shifts with overall low output and low distribution visibility. The team came up with the most apt solution – Complete Redesign of Distribution Network. With this, Satheesh's team changed the game for our customer.
And the impact put the biggest smile on everyone's faces:
Increased throughput by 43% in 6 months
Changed from 2 shift operations to single shift operations & 90%+ reduction in warehouse overtime
Reduced attrition rates and improved work life balance of the staff
Humongous reduction in customer complaints through increased customer interactions in 12 months
Developed multi-skilled manpower for multiple roles
"This is my second innings after 20 years of long journey with the armed forces. I joined MLL as part of V.E.E.R – MLL's program for employment, engagement and retention of the veterans. I am glad to state that I always received a lot of guidance from my seniors, which helped me understand logistics operations better. I also got a lot of opportunities to hone my skills and learn and grow in my corporate career."
Reimagining the supply chain

Tips for warehouse automation to
maximise output
How to get the most from your
3PL engagement?