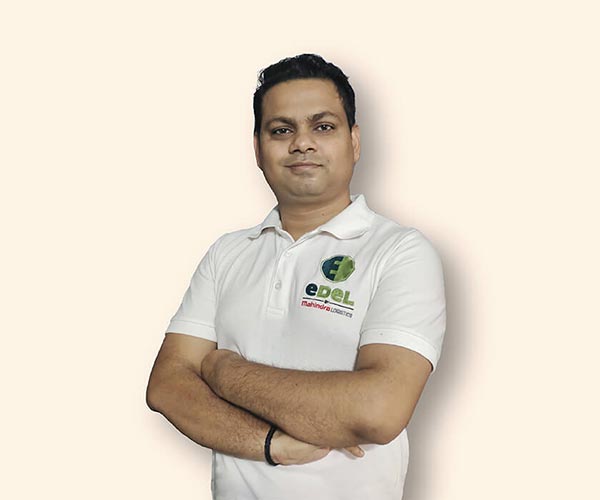 Driving the Promise for a Greener World
Mukesh, who didn't belong to an EV background, joined the eDeL team with great excitement and passion, to learn about EV's technical aspects. However, this excitement soon turned into a larger sense of responsibility. He took pride in contributing to the EV revolution as well as our sustainability pledge, at the same time, through eDeL.
Mukesh and his team provided good operational service to the last mile customers, which instilled in them the confidence to move ahead with more EVs, increasing the conversion ratio of ICE to EVs in last mile deliveries as compared to other service providers. This resulted in improving the scalability of eDeL at a faster pace. The team's efforts, along with support of the OEM's, led to an increase in the number of EVs from 500 to 1500, under the eDeL umbrella, in a span of 6 months.
"While I was not from an EV background, when I joined the EDEL team, I joined with great excitement and ability to learn about the EV's technical aspects. Today, I feel empowered to electrify MLL's, as well as the nation's logistics."
Reimagining the supply chain

Tips for warehouse automation to
maximise output
How to get the most from your
3PL engagement?