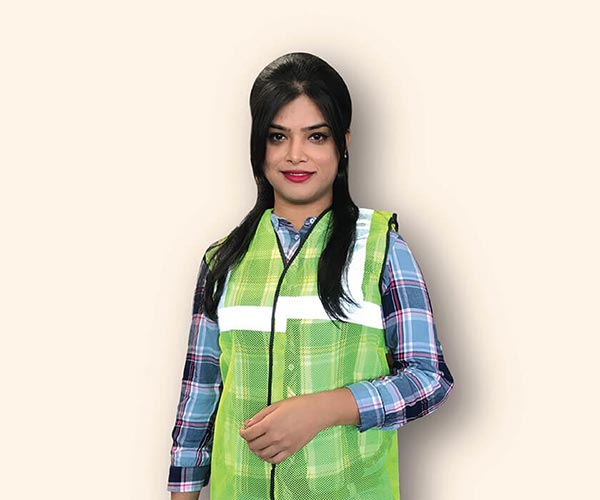 Journey from Acceptance to Independence
Breaking the barriers of conformity and society, is what Sayantika Bag is extremely proud of. Belonging to the LGBTQ community, Sayantika wanted to set an example for her peers. Her financial independence and hunger to inspire other people through her success, is celebrated at MLL with great enthusiasm. Completing 2 years with us, she has strengthened the organisation's belief in the inclusion of the Trans community. Her aspirations to do well, helped her rise up and achieve stability in life, along with boosting her self-esteem, to unapologetically accept herself! Today, she is surrounded by colleagues who not only see her as an equal but are also proud of her achievements. She encourages those who plan to transition, to stay determined and strong towards their goal and not let any difficulty or challenge deter them in their chosen path. She believed she could, and so she did!
"We need to be respected and treated equally. As a society, people need to change their old mindset and replace it with learning and understanding the transgender community better. We need more Allys to come forward and support us. We also need inclusive organizations like MLL to provide work opportunities to the trans community enabling them to become financially independent and live a life of dignity".
Reimagining the supply chain

Tips for warehouse automation to
maximise output
How to get the most from your
3PL engagement?