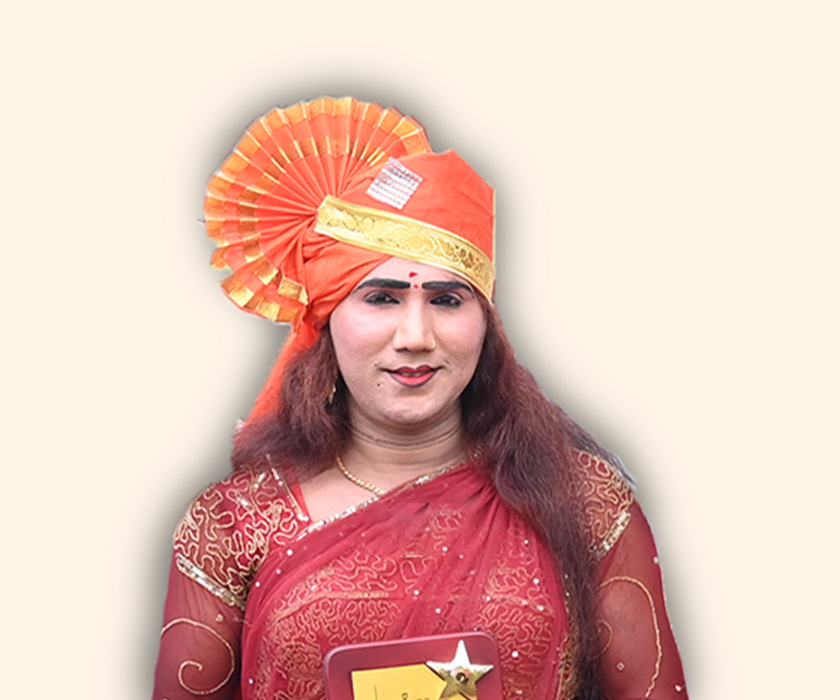 A proud member of the Kinnar community, Manju wanted to share her inspiring journey and challenge the prevalent misconceptions surrounding their identity. She aimed to dispel the belief that Kinnars were limited to begging and sex work, and she was determined to prove that her community possessed equal capabilities and determination in the face of hard work.
To showcase her abilities and determination, Manju set her sights on learning how to drive. She recognized that acquiring this skill would not only bring her a sense of personal accomplishment but also serve as a testament to the potential and hard work of the Kinnar community, just like any other cisgender heterosexual person.
Determined to learn, fate brought her in contact with a kind-hearted bus driver from Himachal Pradesh, who willingly agreed to teach her how to drive. This gracious act paved the way for Manju to join us as a driver, which she embraced with utmost sincerity.
For the past 15 years, Manju has taken great pride in her role as a truck driver, maintaining an impeccable safety record. She never compromises on anyone's safety while on the road, and the sense of equality and confidence she experiences while driving on highways is unparalleled. People who used to insult her on the streets now treat her with respect.
Manju's message to society is straightforward but essential: "I implore society to educate themselves about the Kinnar community, refrain from using slurs, and instead address us respectfully as Didi, Mausi, Buaji, or Bhenji. Just like Mahindra Logistics has taken the initiative to sensitize their employees, it is crucial for everyone to educate themselves and those around them. By doing so, we can create a better and kinder world for all to inhabit."
"Embarking on the road was an exhilarating experience that came alive through MLL. It symbolized my commitment to working hard and striving for a better life. The sense of equality and confidence I experience while driving on highways is unparalleled. For the past 15 years with them, I have owned the road with pride while maintaining an impeccable safety record."