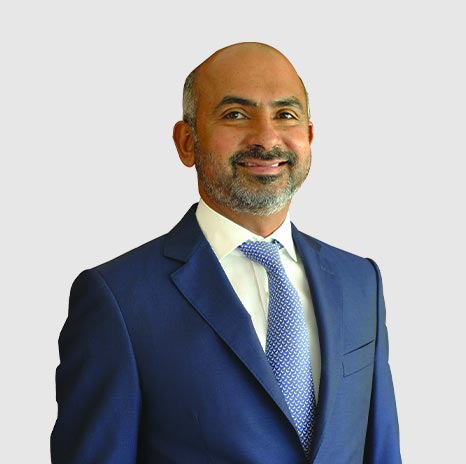 Mr. Naveen Raju was appointed on the Board of Mahindra Logistics as Non-Executive Director effective 3 September 2020. He is a Member of the  Stakeholders' Relationship Committee and Corporate Social Responsibility Committee of the Board.
Naveen is General Counsel and Executive Vice President – Group Legal Affairs at Mahindra & Mahindra Limited.
Naveen Raju has more than two decades of experience in working with leading Indian private sector companies and started his career in 1996 as in-house counsel with Associated Cement Companies, before moving to Crompton Greaves. In the year 2000, he joined as Head of Legal for the oil and gas business at Reliance Industries. He moved to Mahindra in 2014 and since coming on board has been instrumental in implementing a vision to fully integrate the corporate legal function with the group businesses and employ world-class skills, systems and processes.
Naveen Raju is a Director on the Board of Mahindra Automotive North America Inc., which is a Mahindra group company. He is a member of the global Board of Directors of the Association of Corporate Counsel, which is the world's largest community of in-house counsel with over 40,000 members across six continents.
Naveen Raju has been listed in "The Legal 500 GC Powerlist: India 2018" and the Chamber listing of "GC Influencers" in 2019. In 2019, he was awarded the "General Counsel of the Year – Manufacturing" by India National Bar Association (INBA).
He was a member of the competition law review committee of the Government of India and is a member of the regulatory and judicial reforms committee of the CII and FICCI. He is the Chairman of the Advocacy Committee of the Association of Corporate Counsel and is Co-Chairman of Legal Affairs & IPR Committee of the Bombay Chamber of Commerce and Industry. He graduated from the National Law School, Bangalore.