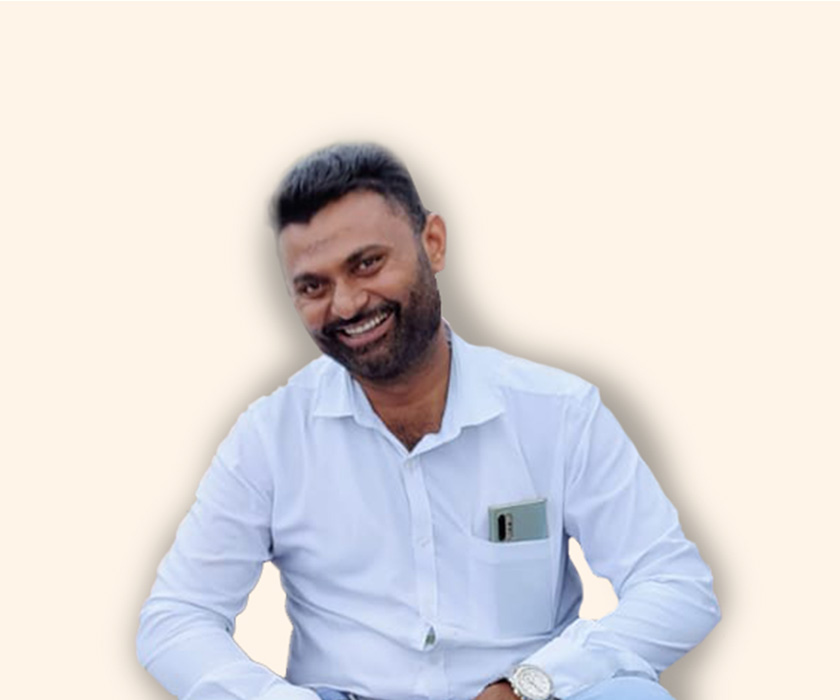 In 2004, Sarfaraz drove his auto-rickshaw on the streets of Mumbai. Each time he passed the Mahindra facility in Kandivali, he couldn't help but glance in its direction. These fleeting moments planted the seed of a dream.
At first, he took on small, ad hoc cargo jobs from the Mahindra & Mahindra Plant. Then, in 2007, he made a significant step by purchasing his very own Mahindra pick-up truck. This marked the beginning of his partnership with Mahindra Logistics as a Business Associate.
Sarfaraz embarked on his journey as a "Driver & Owner" with just one modest truck, and his constant companion was a used laptop that he carried everywhere. His truck's cabin served as his mobile office, rest stop, and pantry, where he managed pick-up requests, tracked shipments, and handled billing.
His entrepreneurial journey began with determination. He often had to pick up critical shipments from suppliers, airports, and ports, sometimes traveling through the night and early morning to ensure that production at the facility continued without interruption.
The word "No" was not a part of his vocabulary. Sarfaraz worked tirelessly day and night, and his hard work paid off with increasing success. His fleet grew in size, mirroring his ethos of "Accepting No Limits."
Sarfaraz is now a proud and dependable Mahindra Logistics Business Associate, with frequent movements to Nasik, Chakan, and Zaheerabad. His "mobile office" has expanded to three permanent locations in Mumbai, Pune, and Ahmednagar. Sarfaraz is now the owner of 45 containerized vehicles, and he has partnered with 22 vehicle owners. His fleet transports import shipments from JNPT, Mumbai to the Nagpur and Haridwar plants.
What brings Sarfaraz the greatest joy is that he now supports 45 drivers and their families, a significant leap from his humble beginnings with just one vehicle and one family. His personal growth has enabled him to spread kindness wherever he goes. Engaging in several "Rise for Good" activities, he was even the first to deliver food to those in need during the COVID pandemic. Sarfaraz has been instrumental in driving positive change, aiding numerous households in Satara and Kolhapur during the recent Maharashtra floods.
His devotion to the Mahindra brand is unwavering. His very first car was a Mahindra SUV, which he now uses happily on extended family trips. Sarfaraz's journey is an inspiring one, from a modest three-wheeler driver to a successful entrepreneur, all while staying true to the values that drive him forward.