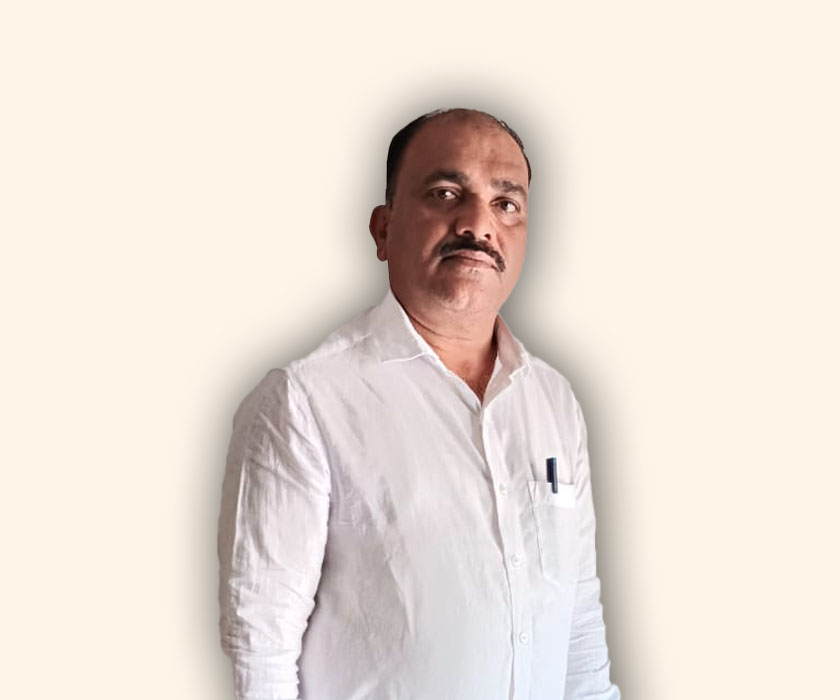 Determined to make a better life for himself and his family, Sitaram embarked on a remarkable journey filled with challenges and responsibilities. He started working as a vegetable vendor at the Igatpuri market and later purchased a second-hand truck, offering pick-up and delivery services.
He became part of the MLL family in 2013-14, beginning a new chapter in his journey of achieving dreams. Since then, Sitaram's journey has been filled with growth and success. He has never looked back and has been working tirelessly to expand his business from 4 trucks to owning a fleet to 40 vehicles.
Amit Transport, Sitaram's company, has played a pivotal role on several occasions by ensuring timely delivery of highly critical consignments. Operating round the clock, they remain fully dedicated in serving the customers with utmost satisfaction.
During the challenging times of the COVID-19 pandemic, Sitaram's company played a crucial role in the "Oxygen on Wheel" (O2W) drive by Mahindra Logistics Limited, delivering oxygen cylinders to hospitals.
Sitaram's unwavering determination, hard work, and commitment has transformed his life as well as left a profound impact on the lives of those he served. His growth journey is an inspiration, to many, that perseverance and dedication can overcome any challenge and ignite success.
"I have never had to take a U-turn in this journey of my dreams. Initially, I had only 4 trucks but presently I have 16 dedicated vehicles and 40 vehicles with the help of MLL. I was aligned to MLL network as a Sub-contractor for Chassis local movement from Vikhroli to Nashik Plant. MLL has helped me ascertain my business growth."