Transitioning to Electric Vehicles: Paving the Way for a Net-Zero World
Transitioning to a net-zero world is one of the greatest challenges humanity has ever faced. It calls for nothing less than a complete transformation of how we produce, consume and move. The logistics sector, responsible for around three-quarters of greenhouse gas emissions today, holds the key to averting the worst effects of climate change by replacing polluting fuel-fired power with energy from green sources like solar and electric power to reduce carbon emissions.
Towards Carbon Neutrality: Our Sustainable Practices
As a responsible organisation, we recognise the importance of reducing our climate impact and the growing urgency to operate our transportation, warehousing and people mobility operations in a carbon-neutral way. Our goal is to become carbon neutral by 2040 and we are one of the few companies in the logistics sector to receive validation from the Science Based Targets Initiative (SBTi) for our carbon emission reduction goals. Our sustainable practices encompass not just our core business, but also our people, processes, solutions and technology that constitute our organisation. We also collaborate closely with our customers and business partners to co-create sustainable supply chain solutions.
eDeL - Our EV Cargo Fleet for Sustainable Last Mile Delivery
We are proud to have ignited the electric vehicle (EV) cargo revolution in India with eDeL, our cutting-edge last mile delivery solution. Operating exclusively on EVs, eDeL reflects our commitment to sustainability and reducing our carbon footprint. By streamlining B2C deliveries across major cities in India, eDeL serves a diverse range of industries, including e-commerce, consumer goods, pharmaceuticals and retail.  With a state-of-the-art IOT-enabled tech platform for asset management and real-time tracking, eDeL offers flexible operating and commercial models to provide its customers with competitive advantage in terms of cost efficiency and sustainable operations.
Building the Electric Eco-System
Our efforts to transition to electric vehicles include not only deploying a large fleet of EVs but also creating a conducive environment for EV deployment and operations across the country. We are building supporting infrastructure and technology like charging stations, parking lots and battery swapping stations, training our workforce, and planning routes.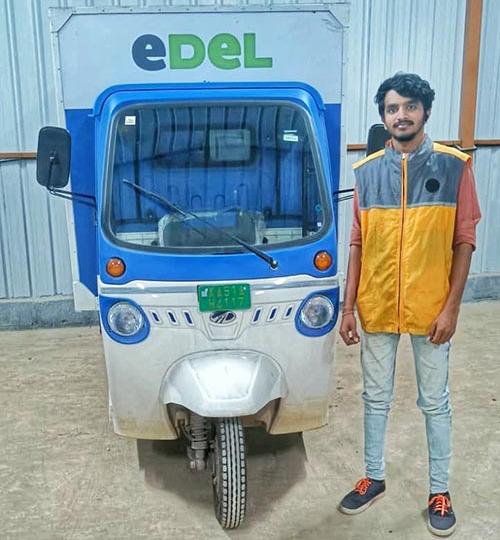 Leading the Charge in EV Conversions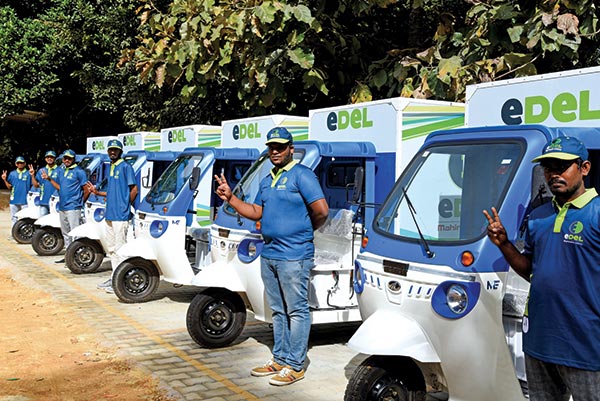 In less than two years of operation, eDeL has helped us reach significant milestones. Our successful operation of EVs in the last-mile segment quickly gained the trust of our customers and paved the way for increased adoption of electric vehicles. Our strong performance, in comparison to other service providers, has elevated our position as a leader in EV conversions for last-mile deliveries. With a solid foundation in place, we seized the opportunity to rapidly scale our eDeL fleet from 500 to 1000 EVs within just six months. The recent launch of electric bikes has added to the greater adoption of EVs in hyper-local and quick commerce spaces.
Reimagining the supply chain

Tips for warehouse automation to
maximise output
How to get the most from your
3PL engagement?